Alvar Pet is a Helsinki-based startup on a mission to minimise the carbon paw print.
(And that, in the photo, is Alvar. Our muse, front figure and head of tasting.)
Dog ownership is rapidly growing – this year, there are more puppies born than babies. Dogs have become our family members, and we are ready to invest in them: the money spent in pets has more than doubled within the last decade. We worry about where the pet industry is heading. Dogs are pampered with more and more stuff, and fed with meatier food than necessary. Opulence doesn't make a dog any happier, and the overconsumption happens at the expense of the environment.
Pups bring so much joy to our everyday. That's why owning a dog should not be a choice against the climate – and that's the purpose behind Alvar.
We founded Alvar to joint together the growing popularity of pets and the growing popularity of eco-aware lifestyles. We do it by offering (easy for customers, need-based for dogs, impactful for environment) sustainable solutions to conscious pup owners.
Best regards, Alvar's pack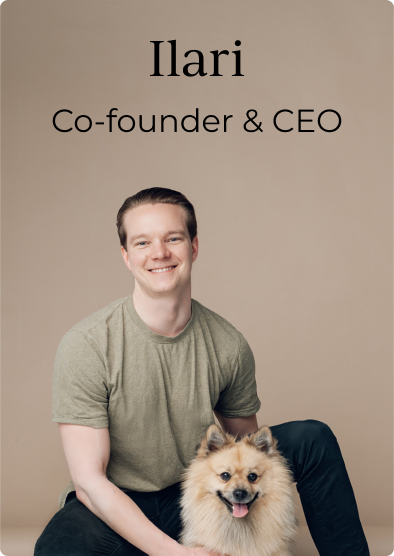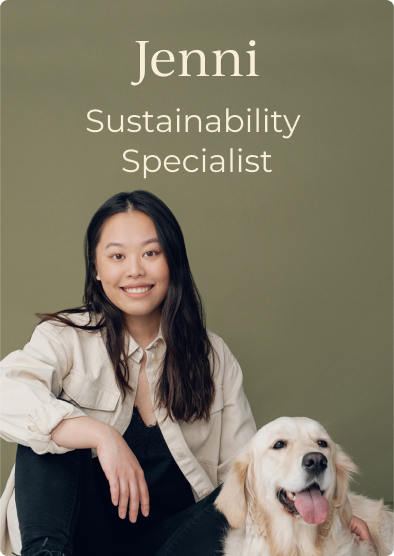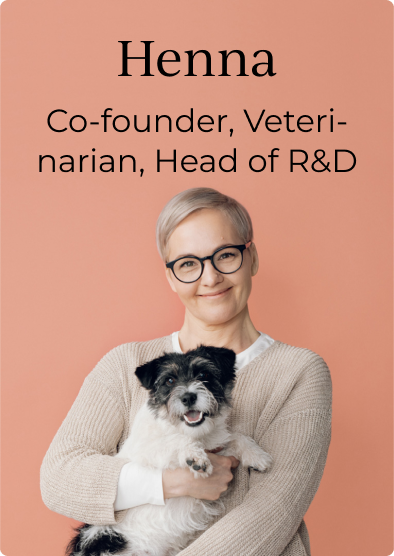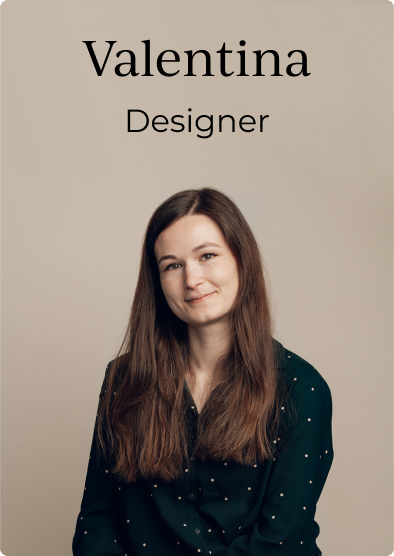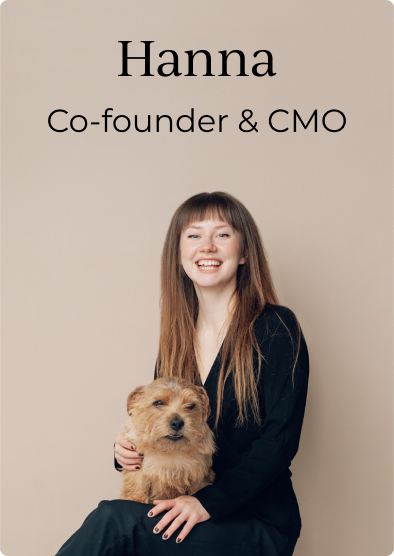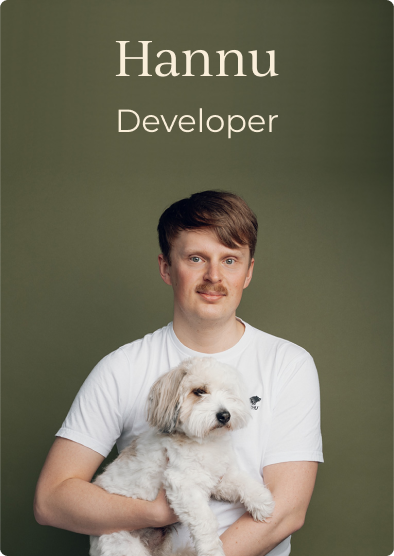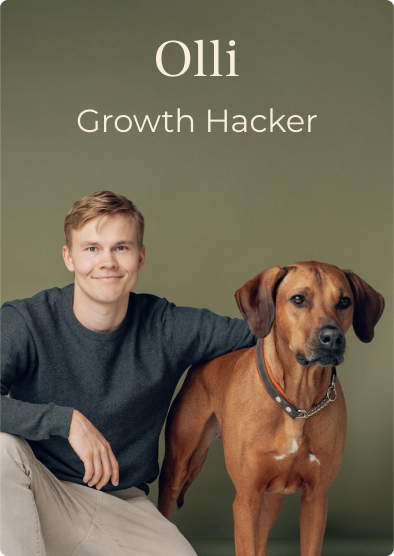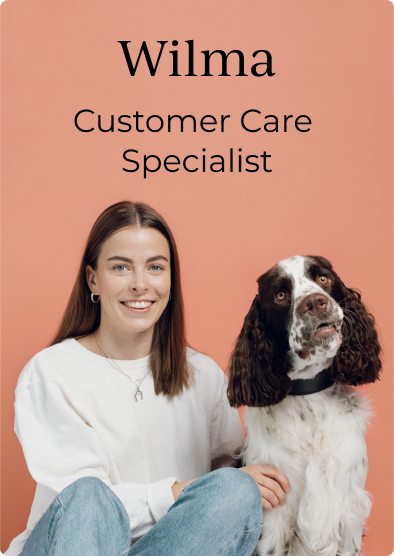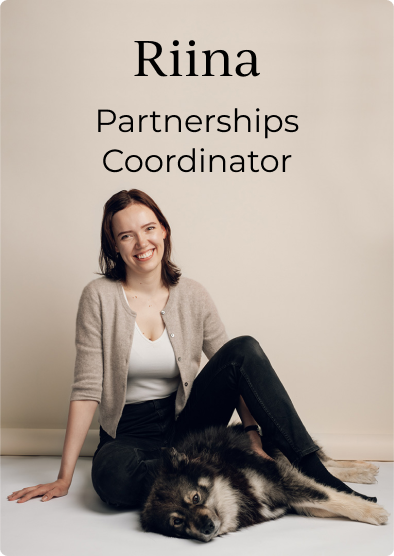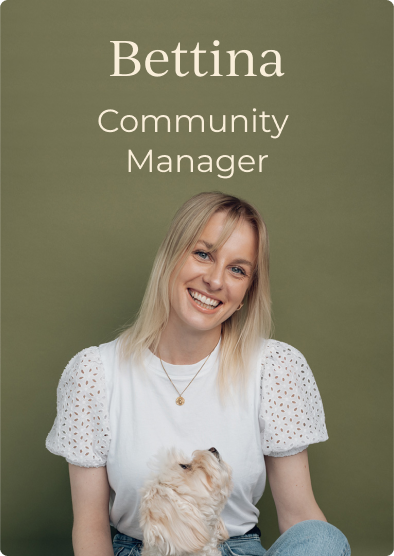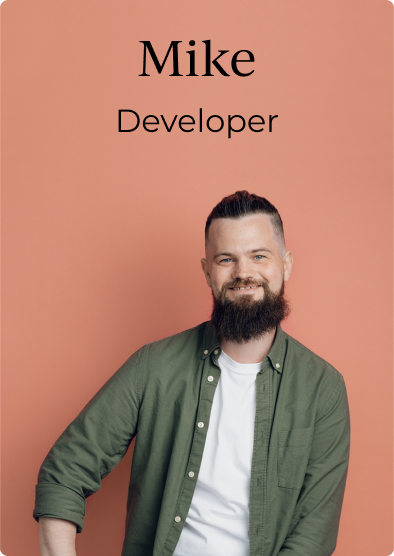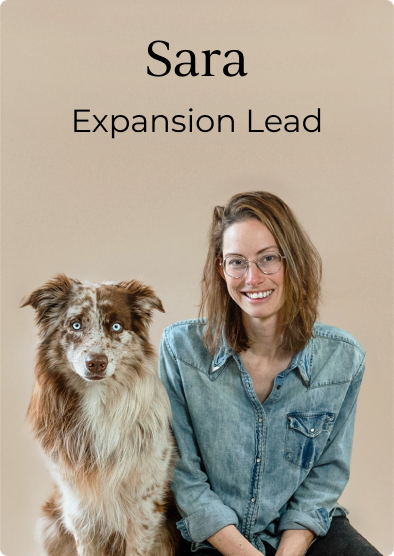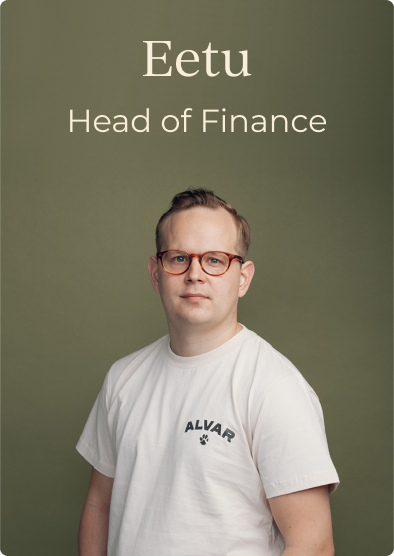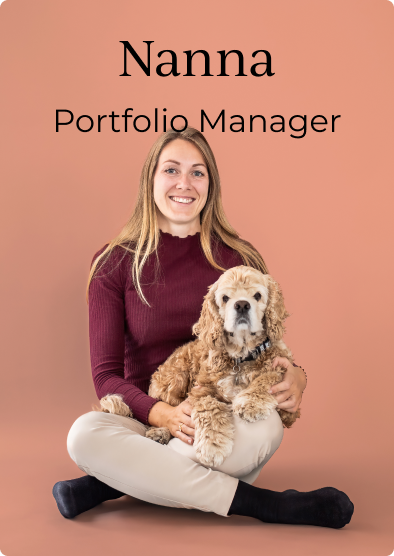 More information about our team on social media with the tag #teamalvar.
Reach us via email: firstname@alvarpet.com
Join us? As a growth company we recruit regularly. Feel free to send your open application to hello@alvarpet.com.