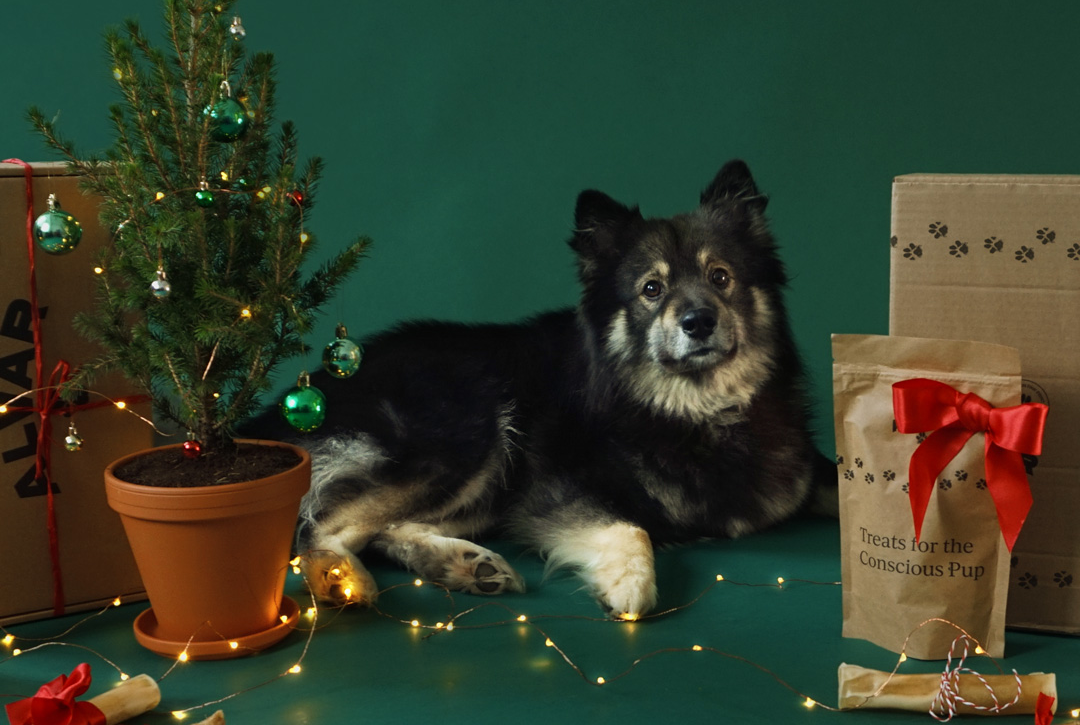 Drop everything you're doing – in this blog post, Alvar's co-founder Hanna tunes into the mariah careys and michael bublés, dives deep into a festive spirit and ensures all these topical conundrums are answered. Here are our top 10 Christmas gifts for dogs.
The most important thing
Ask anyone and they'll tell you the best thing about Christmas is being together. Ask dogs, they're no exception. Being with your loved ones with zero stress and no hurry is a luxury that also the furriest of friends appreciate. 💚
Giving and receiving gifts is fundamentally just an extension of that – an instrument for spending quality time together, and creating memories that last a long time.
This list has been put together with that idea in mind: here are gift ideas to facilitate the making of memories with your dog and don't burden the environment.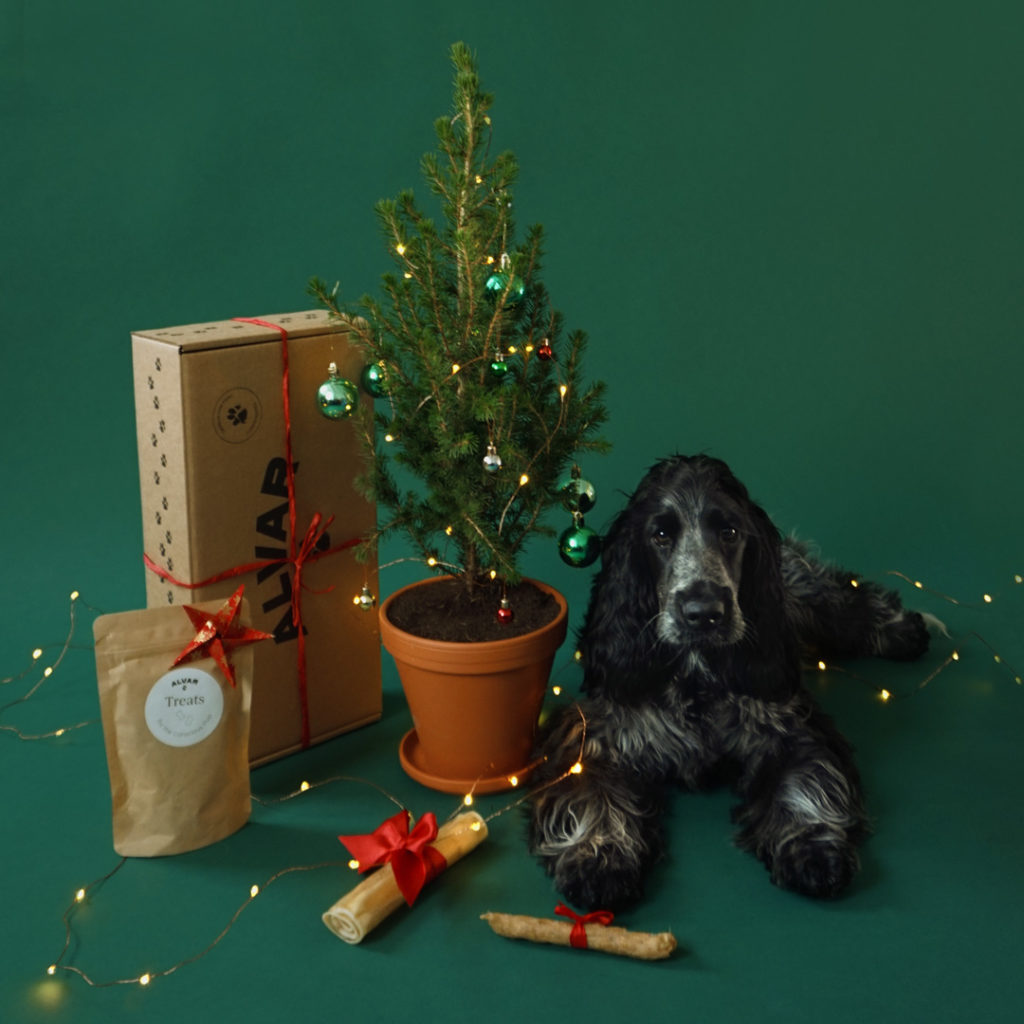 Equipped for adventures
If your dog has their gear all set, we don't want to tout overconsumption – but if you've been on the hunt for a new coat, harness, anything to enable the most epic outdoors adventures in 2023, here are our best picks.
Woolly Wolf is an amazing small business who make dog gear out of recycled plastic bottles. We're huge fans of Maria and Yoda!
Hurtta are an iconic dog wear brand – the functionality and durability of the garments is amazing. I'm impressed to with their zero-waste process: all fabric scraps are turned into pouches and small accessories. Some Alvar customers will get these as surprises in their December deliveries.
GOTO design dog wear made of plastic pollution collected from the ocean. A small selection of Goto products can be also found in our webshop!
Also, second-hand places such as Tori often treasure hidden gems and are a great way to extend the lifecycle of already existing supplies.
"Train together, stay together"
I've been doing agility with Pyry for two years now and feel it's definitely strengthened our bond. On the track, we make such a good team and celebrate our successes (and, more often, laugh at our failures 🤪) together. I strongly recommend trying out a new hobby or picking up some training sessions!
OneMind Dogs have been our faithful friend from puppy courses to sparring with founder Noora about how to solve certain, cough, behavioural issues.
If you want to maximise the social aspect of training, look up your local dog training clubs and attend a course – be it agility, rally obedience, nose work, I guarantee it'll be so much fun.
To figure out what the best one would be, Google and recommendations at your neighbourhood dog parks are your best friend. And if you're not ready to take on a new hobby, there's also many ways to dog-proof your home – we do love our hygge.
Treat your pawed ones 💚
Surely no one actually thought I'd skip this opportunity to plug our own selection? Our team's worked really hard to put together a Christmas gift collection from which everyone – dog mums, dog dads, people who don't have dogs themselves but want to treat their family or friends' dog – would find a suitable present. And I must admit I'm most proud of the outcome!
Here are our top picks for treats, toys and bundles from our selection. 😍🎄
Alvar's Christmas gift tips
That's all for today. I wish all of you – you, your dog, your family, friends – the most relaxing holidays. This year's been rough (see me resisting the RUFF pun?), hopefully the next one is kind and filled with positive surprises!
-Hanna with the Norfolk Terrier mom-son duo Peppi and Pyry