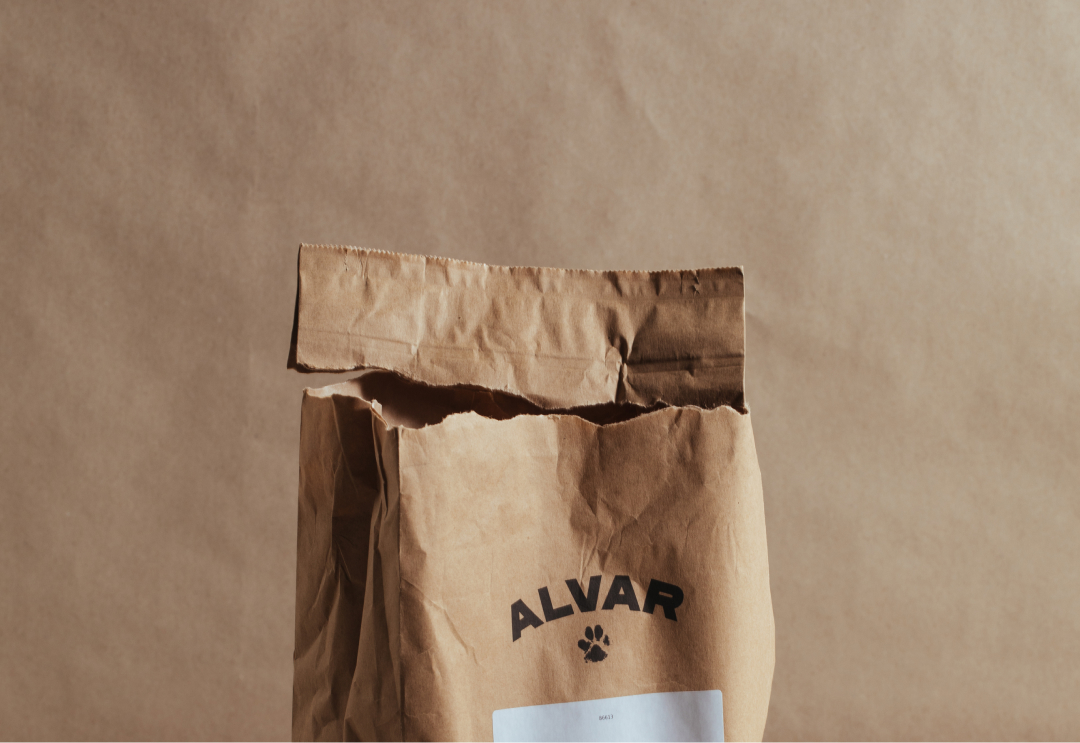 Sustainable packaging
How we wrap and ship our products makes a difference.
Packaging choices play a key role in our sustainability mission. We care a great deal about what kind of packaging materials we use, where it comes from and most importantly, where it will go, once your dog has consumed its contents.
We use the following criteria for our packaging
They ensure the safety of the products
They are environmentally friendly
They are easy to recycle or reusable
They are durable.
Alvar's recycling guide
Cardboard
All kibble and softies bags, delivery boxes and sauce cartons.
Paper
Dried fish & fish roll bags, chew labels, poop bag labels, hangtags, flyers and leaflets.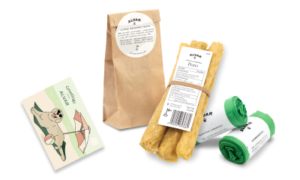 Metal
All topper cans and oil bottle lids. Make sure to rinse the cans before you throw them away.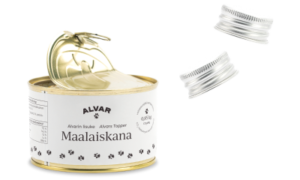 Plastic
Big and small oil bottles. Make sure to rinse the bottles before you throw them away.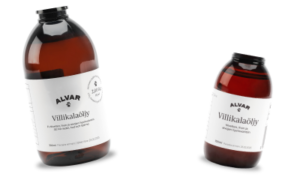 Mixed waste
Chew rubber bands, canvas bags, clothes pegs and broken toys. Please repair and reuse!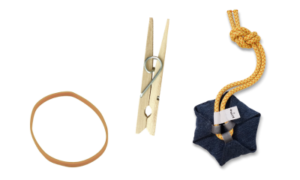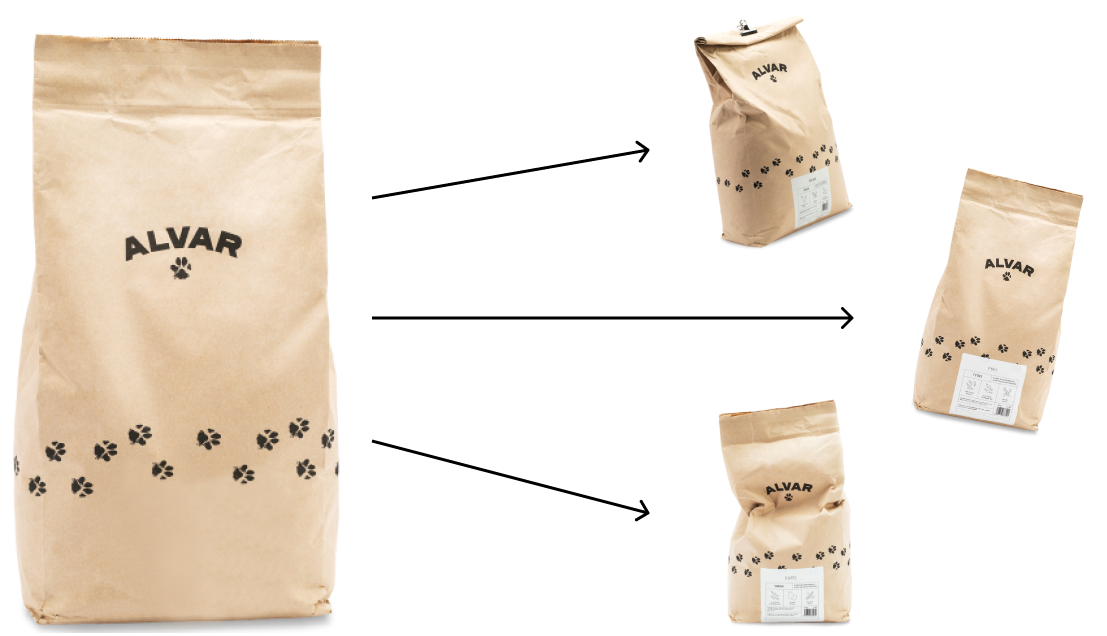 Designing out waste
In addition to making more sustainable material choices, our packaging portfolio is designed to minimize waste, starting as early as our packing line.

Working with label stickers instead of printed bags gives us, especially as a smaller business, a lot more flexibility with our packaging and ultimately leads to less waste, since we can easily re-label or reassign packaging to different products.
Our labels are "boring" for a reason
Aside from aesthetics, sustainability goes deep into the smallest details for us. Even one step beyond using recyclable materials, our simple black and white labels follow principles of sustainable graphic design.

Using only black ink versus the four ink colors you need to create colored prints, saves a lot of chemicals that make up printing inks, some of which can be harmful to the environment.

In addition to that, working only with text, lines and simple graphics on white background also uses a lot less ink in general compared to full-color labels.